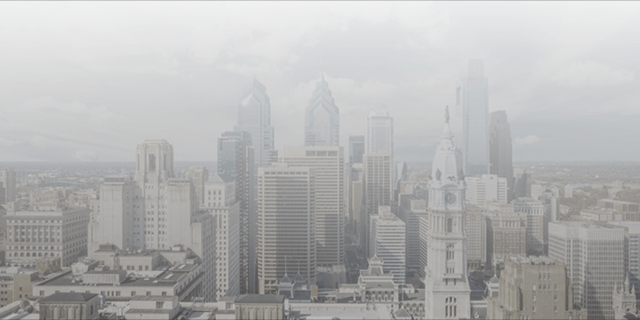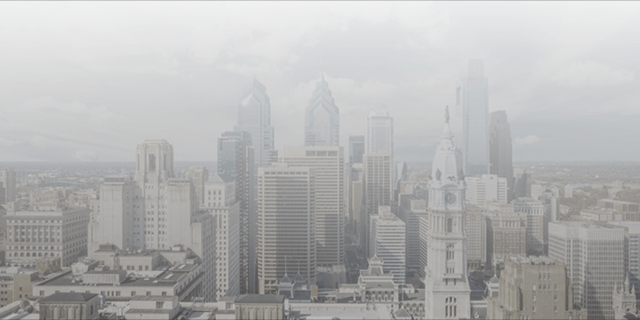 How Indirect Spend Is Undermining Your Profitability
Last updated: July 31, 2017
Originally, purchasing was seen as a basic part of supply chain management. In October 1983, Peter Kraljic completely changed this notion and helped organizations see procurement as a key part of strategy. Soon thereafter, procurement went from being a lower discipline in supply chain management to a source of major focus.
Most businesses focus on direct sourcing, which refers to the process of getting raw materials and necessities for production. For a clothing manufacturer, for example, securing fabric is necessary for production. Without this basic, the clothing maker cannot generate revenues or produce clothes. Usually, direct sourcing is done often and in bulk, with trusted suppliers. Since so much of the business relies on it, it's no wonder many companies prioritize this area of procurement.

However, indirect procurement often gets overlooked, and this can harm a company's profitability. By not understanding or simply ignoring indirect spend, a company may overspend in this area and cut into profit margins. A company can also miss crucial ways to find savings options which can improve overall profitability.
Since indirect purchases such as professional services, travel, IT, marketing services, HR, facilities, utilities, janitorial services, maintenance, repairs, office supplies and other purchases may not be made in bulk and may not be made regularly, it is easy to overlook the impact they may have on a company. But make no mistake, there is a significant impact.
Indirect spending can account for 15-27 percent of total revenues. Manufacturers specifically can spend 20 percent or more on indirect expenses, while across businesses, indirect spending can represent as much as 50 percent of an organization's total purchases.
Business executives recognize the importance of indirect purchase savings. About 50 percent of Fortune 1000 leaders polled stated that reducing indirect spend costs could improve savings with no interruption of business. Another 70 percent of procurement leaders reported their intentions for reducing indirect spending. Despite this, one study concluded that two-thirds of businesses reviewed do not manage up to 40 percent of their indirect procurements.
Indirect materials purchasing refers to the purchasing of those materials which affect the daily operations of a company but do not add to the bottom line. In the example of a clothing manufacturer, the purchase of computer equipment for the office and office supplies is an example of indirect spending. Indirect spending can also include services, such as IT or repair services.
There are many challenges with indirect sourcing, but there are solutions as well:
Work with category procurement professionals. One challenge with indirect purchasing is that there may be dozens or even hundreds of types of these purchases at an organization, and they typically span several departments. A specialist can identify specific savings opportunities in IT, office supplies, professional services or other areas and alert you as new opportunities arise.
Focus on procurement. So many businesses ignore indirect spend that just highlighting this area can result in savings of more than 25 percent.

Automate processes, especially financial processes. Automating payments for suppliers, reordering and other tasks can free up time for your workers. It can also mean reduced costs in the form of fewer late penalties. If you are paying automatically for regular orders, your payments are less likely to result in late fees. Automating your systems can leave a paper trail, which can help you discern where your budget is going. One study found that truckers who don't have automated P2P (procure to pay) systems pay 12 to 83 percent more for P2P costs when compared with their automated counterparts.
Keep things transparent. The more you can see where indirect spend savings are possible, the more you can recoup them. One of the biggest dangers with indirect procurement is anything which keeps key players in the dark. If anyone can access your small business credit card for office supplies, for example, you may lose control over how the money is spent. It's possible supplies and services will be purchased twice or the wrong items will be procured. Make people in your organization accountable by ensuring their procurement efforts are visible.
Force budget cuts. Some companies choose to implement savings before drawing up the budget. They decide to reduce spending in indirect categories by 10 percent or another specific number and then focus on creating that outcome. By creating a must-do savings goal first, companies can focus less on trying to save money and more on finding specific ways to reduce costs.
Manage suppliers. Indirect spend has many suppliers and it can be daunting to review all contracts. If supplier management and negotiation of contracts processes aren't streamlined, they can cause companies to lose out on 20 percent of possible savings. Review all suppliers on a regular basis. Make sure that you are not paying for outdated contracts. If you have set up automatic payments for a janitorial service you no longer use, for example, have the payments really stopped, or are you now paying for two services?
Try reverse auctions. Reverse auctions allow business buyers from all over the world to communicate at the same time and compete for business. Savings of 10-20 percent are possible through reverse auctions.
Consolidate to save. In the early 2000s, Delta was organized so that each hub was independent. By consolidating and negotiating bulk order discounts, the company saved $11 million just on hotel rooms.
Consider outsourcing indirect spend. One of the challenges with indirect procurement is that there are often many suppliers and a frequent turnover of suppliers. By outsourcing all purchasing needs to a limited number of companies, an organization can reduce overall costs. Harley-Davidson did this by outsourcing all indirect purchase needs to three suppliers, who could supply everything the company needed, either through their own offerings or by finding suppliers. In the first year, Harley-Davidson saved $4 million using this strategy.
Focus on your largest spenders. By looking at metrics, a company can quickly identify the key decision-makers who determine indirect procurements or departments with the highest spends. Training these team members to save and finding ways to save in these areas will have the greatest impact. It may not be possible to reduce spending on all indirect procurements, but by focusing on where the greatest money goes, it's possible to have the largest impact on cost reduction with the smallest effort.
Change procurement. E-procurement allows organizations to allow more providers and suppliers to compete for their business. E-procurement companies may keep overhead low by reducing brick-and-mortar investment. To stay competitive, these suppliers and service providers will often keep prices low and may offer additional benefits, such as free shipping, which translate into further savings.
Measure spending and savings. A streamlined system which lets you measure savings is a must and can realize significant efficiencies. The typical business enjoys only 60 percent of savings found through the sourcing process. Research has found that companies that track and report savings have 71 percent higher savings each year when compared with companies that do not track data.
Use software to track all procurement. Billing errors, incorrectly shipped supplies and other problems can result in loss of savings. Keeping track of every stage of the procurement process can help you avoid some of these issues. For example, many companies are targeted by fraudulent invoicing. Fraudsters will call a company to offer office supplies, and in many cases will send an invoice for items, even when no order was made. A company not keeping track of all invoices paid may end up paying such invoices. A strong accounts payable software can also help companies avoid paying for invoices incorrectly prepared or invoices sent twice in error.
Run a procurement analysis to identify obvious errors and issues. About 12 percent of negotiated savings are never realized, on average, because the agreed-upon rates are not applied. Make sure suppliers and vendors are adhering to their contracts and terms.

There are many areas where a business can enjoy savings:
Office supplies. Consider negotiating contracts and opening business accounts with key suppliers to enjoy the best wholesale pricing possible.
IT. IT services can be contracted out to on-call personnel who only arrive for needed help. Scheduled maintenance, arranged ahead of time, can also reduce costs.
Janitorial costs. Companies have the option of purchasing used janitorial equipment, such as sweepers and scrubbers, which cost less than new models but may still come with warranties and even maintenance services.
Files and paper. Filing papers and documents can be surprisingly costly. The cost of storage space, filing, employee time spent searching for lost files, retrieving files and more costs about $20 for every physical document filed in a traditional paper-based system. The average office also goes through about 10,000 pages of paper a year and spends $120 for every misfiled paper and $220 for every completely lost file. This does not take into account the thousands of dollars typically spent on filing cabinets, labels and other needs. Going digital means paying for an e-document software system and secure servers to place files on the cloud. The costs will vary depending on the total number of documents filed, but will result in lower overall costs for the life of a file. Going digital can also save on labor costs, since digital files can be tagged and searched for in seconds.
Company fleet. Cars spend 95 percent of their time parked, and with company cars you must also pay for parking and insurance. Encouraging virtual meetings, reducing meeting frequency and car sharing rather than purchasing cars can reduce costs.
Insurance and benefits. When securing benefits and insurance, consortiums are one way to go beyond the traditional benefits and insurance market. Consortiums allow businesses to band together to buy benefits or insurance at group discounts. Businesses in successful consortiums can even enjoy an additional revenue stream by charging additional organizations a fee to join their consortium.
Telephone and communications systems. Businesses, especially smaller ones, can realize savings by switching to PBX or virtual telephone systems. A basic telephone PBX system can include an automated menu and call forwarding as well as extensions, reducing or eliminating the need to hire someone to answer the phone. These services can also save money on telephone hardware and landline IT services.
HR. Some companies are using self-serve software and SaaS titles to allow employees to manage their own benefits and HR challenges. Employees can log onto the system to get health tips, file forms, make claims and complete other transactions, thereby offering savings.
Travel. Virtual and online conferencing can help organizations reduce the travel costs associated with in-person meetings by as much as 30 percent.
Marketing and professional services. Hiring independent contractors can mean companies do not have to pay for full-time and in-house services. Costs such as training, insurance and benefits are reduced or eliminated. In fact, hiring independent contractors can save businesses up to 30 percent when compared with hiring full-time employees.
Dryden Group can help you with a variety of spend and procurement categories. If you are looking for strong and efficient ways to strategize your indirect spend for savings, contact Dryden Group to find out what we can do for you. Dryden Group has found that companies without effective strategies lose 10-20 percent on every indirect spend category, and a more focused approach can help address this issue. Dryden Group offers indirect purchasing savings for 23 percent of the Fortune 100.

Dryden Group has a $1.8 billion database of indirect purchasing and was able to use this to secure more than $4.5 million in product savings for a global Fortune 100 pharmaceutical company. Dryden Group has a record of being able to help companies find ways to leverage incentives, negotiate savings and enjoy added value with rebates and incentives.
Dryden Group offers a range of related services to assist businesses with direct spend and other cost-saving measures. In the industry for over 10 years, Dryden Group has worked with some of the largest organizations and firms on their spend portfolios. No matter how much money an organization spends, Dryden Group works to save money in indirect commodities. Working closely with the sourcing department and FTE team, Dryden Group can address any relevant spend areas. With a hands-on approach, extensive expertise and unparalleled levels of knowledge, Dryden Group works to make any client spend programs more efficient and cost-friendly.
Contact Dryden Group for your personalized approach to indirect spending.