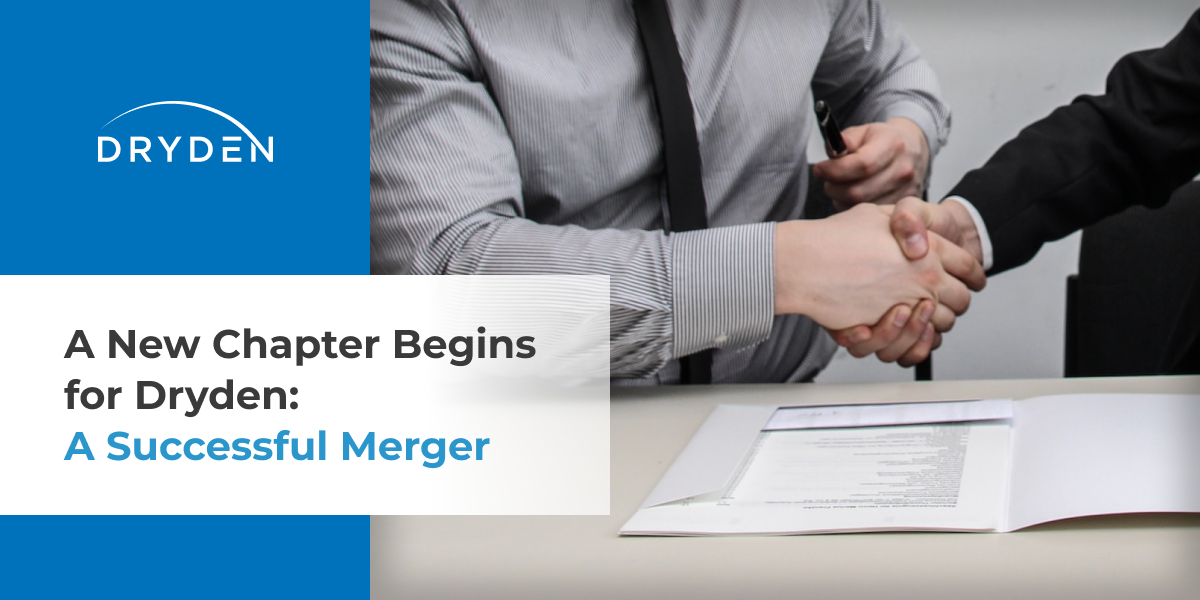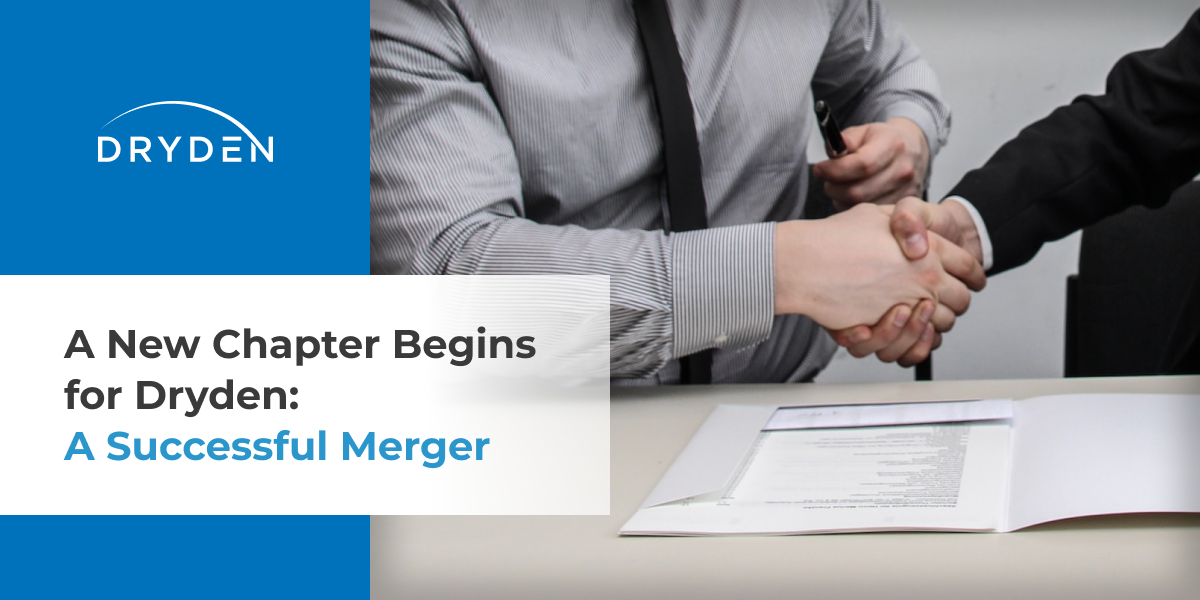 A New Chapter Begins for Dryden: A Successful Merger
Last updated: July 12, 2023
For the past two decades, Dryden has relentlessly pursued its goal of becoming a leader in the procurement consulting space. Today, we are thrilled to announce the successful merger of Dryden Procurement Technologies, LLC and North Bay, Inc. This merger represents a natural evolution for both organizations, bringing together our strengths to provide clients with enhanced solutions, deeper domain insights, and unwavering service excellence. Join us as we explore the exciting prospects that lie ahead for our newly united company.
North Bay, founded in 1995 by Carol Colgan, a former Wharton graduate and Olympic athlete, started as a niche consulting firm specializing in indirect categories for pharmaceutical companies. Over time, North Bay established itself as a full-service global procurement consulting firm, with projects spanning multiple industries. With a track record of excellence and proven results, North Bay has assisted clients across various industry verticals in improving their procurement processes, implementing technology solutions, and driving savings. Eight years ago, North Bay and Dryden began partnering with one another on numerous projects. From the very beginning, the remarkable synergy between the two companies became apparent, laying the groundwork for today's thrilling merger.
Carol and her team bring valuable experience, diverse skill sets, and deep procurement knowledge to Dryden. Both organizations remain dedicated to our people, as they are our greatest asset. We are committed to ensuring a seamless integration into one powerful team, dedicated to each other and our clients. Our combined team of procurement professionals will offer clients a wider breadth of category expertise and an expanded range of service offerings. Whether it's strategic planning, procurement process management, technology integration, or spending analytics, our enhanced capabilities will enable us to provide more comprehensive and flexible solutions that are tailored to each client's unique needs.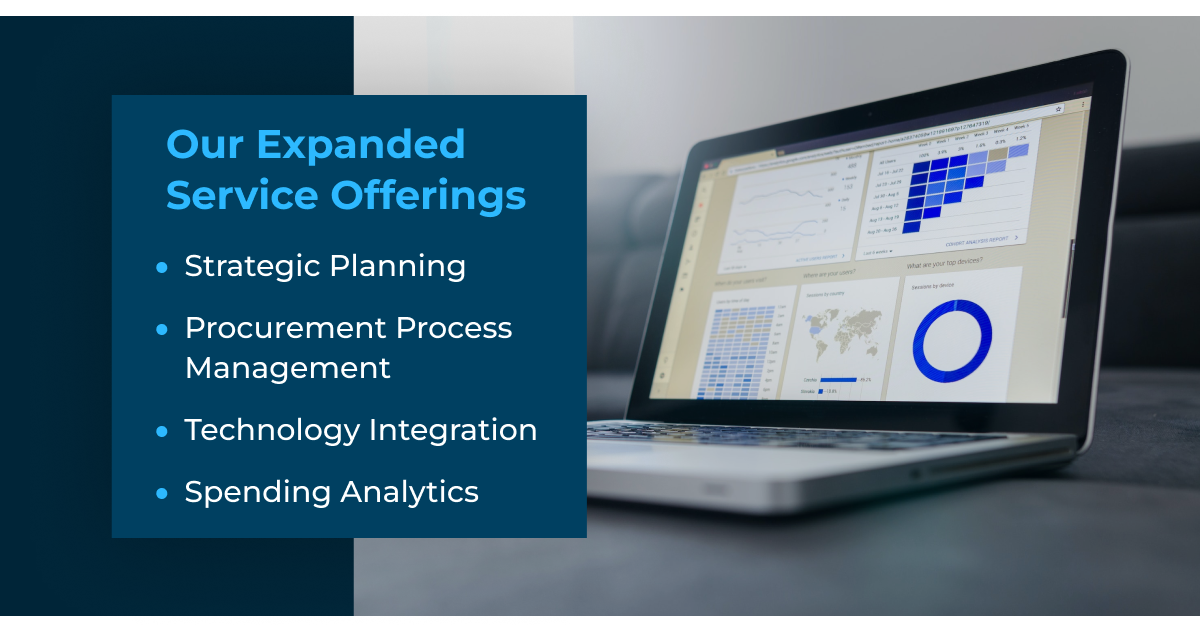 Innovation drives progress, and our merged company is now better positioned to deliver innovative solutions to our clients. By combining the intellectual capital of our companies, we bring together vast amounts of data, technological competencies, and supplier-specific knowledge. This collaborative effort will greatly enhance our benchmarking and market intelligence capabilities, while also accelerating our internal technology transformation. As we push the boundaries of innovation, our clients will benefit from our forward-thinking mindset and technology-enabled solutions.
Through this merger, our united company proudly boasts an expanded footprint. Our client partnerships and supplier relationships have grown both domestically and internationally, solidifying our status as a trusted partner for businesses seeking procurement services on a global scale. By leveraging our combined regional insights and international market knowledge, we will empower clients to navigate the intricacies of their regional business units, seize emerging opportunities, and capitalize on savings opportunities at scale.
Throughout this merger, our unwavering dedication to client success remains unchanged. Our united company will continue to prioritize building strong, long-term partnerships with our clients. By understanding their unique challenges and objectives, we will provide tailored solutions that yield tangible results. We are committed to delivering the highest quality of service, maintaining open lines of communication, and consistently exceeding expectations every step of the way.
The merger of Dryden and North Bay signifies a significant milestone in our company's history. As we embark on this new journey together, we are invigorated by the limitless possibilities that lie ahead. In the near future, we will be launching new technology-focused service solutions that blend procurement process consulting and cutting-edge technology. With expanded expertise, amplified innovation, strengthened global reach, and an unwavering commitment to client success, Dryden is poised to shape the future of procurement consulting. We eagerly anticipate the transformative impact we will have on our clients' businesses and the industry as a whole. Join us in celebrating this remarkable milestone and stay tuned for more exciting news to come!