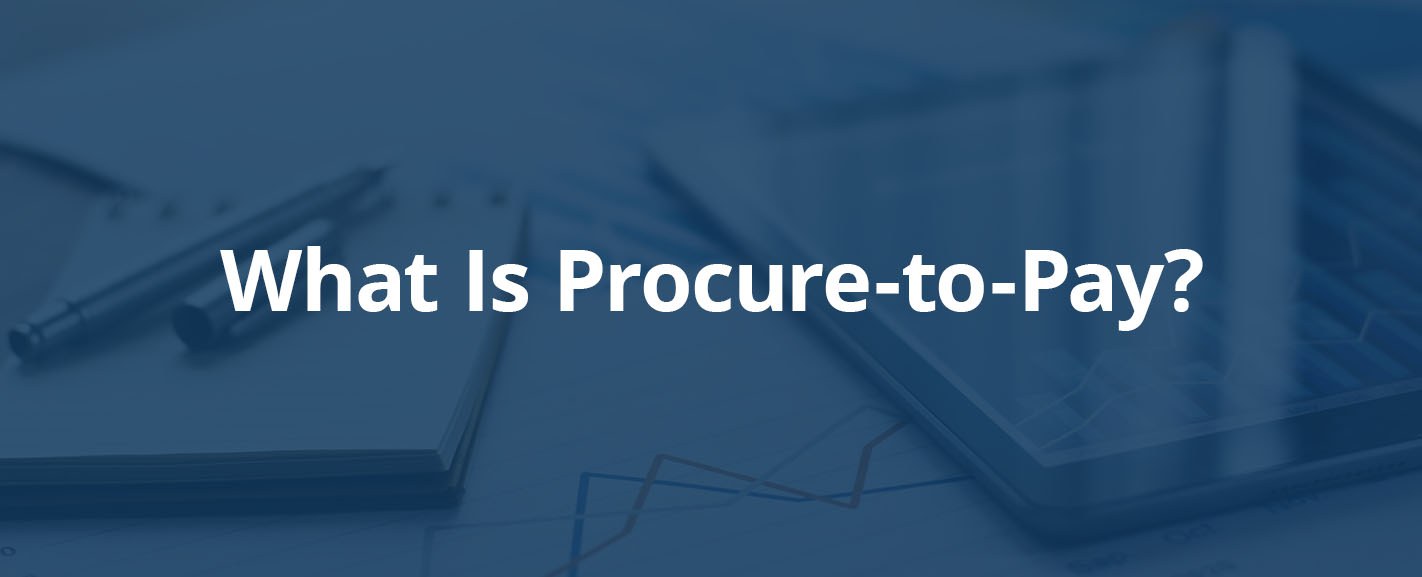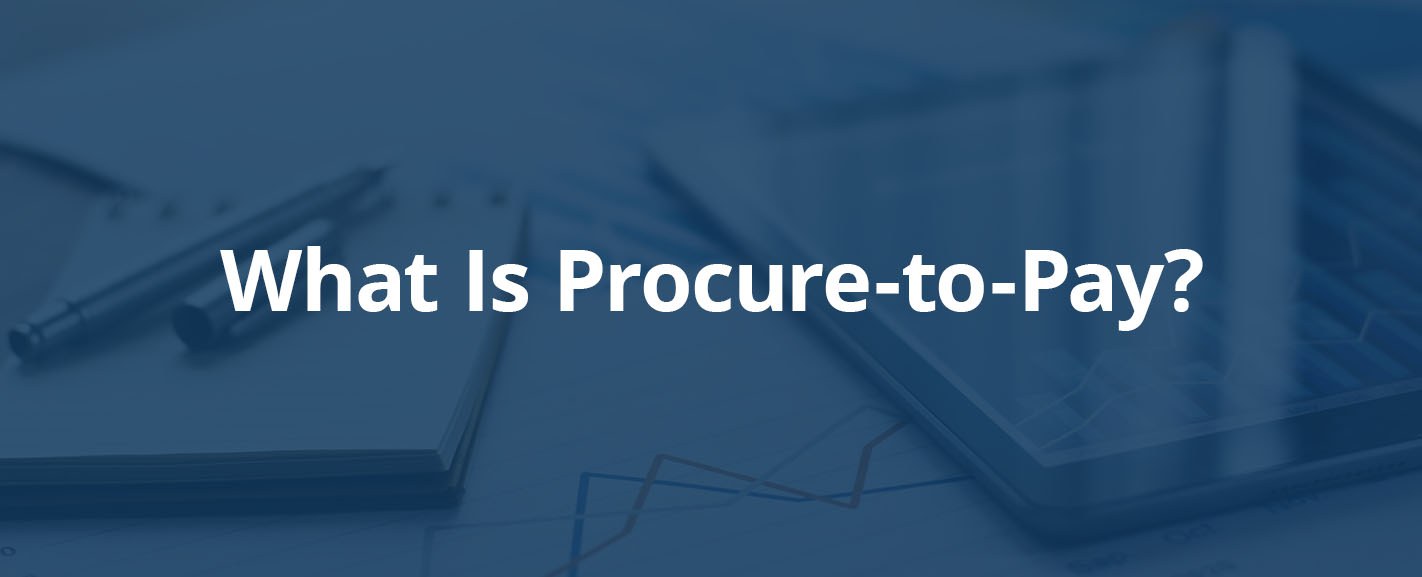 What is Procure to Pay?
Last updated: November 7, 2021
It's no secret that growing your business is rooted in the bottom line.
As you know, your profits start with direct and indirect expenses, and managing them is vital to your business's growth and success. If you're trying to find a more efficient method for planning and paying for your business's goods, services and other raw materials, then the procure-to-pay (P2P) process might work for you.
Let's take a look at what procure-to-pay is and how it will help your business optimize its bottom line.
Procure-to-pay is a systematic approach to the procurement process. It refers to the requisitioning, purchasing, receiving, paying and accounting of various goods and services essential for business operations.
The procure-to-pay process comes from the idea that procuring and paying for the goods and services needed to operate your company should have an efficient, effective, well-defined and managed process.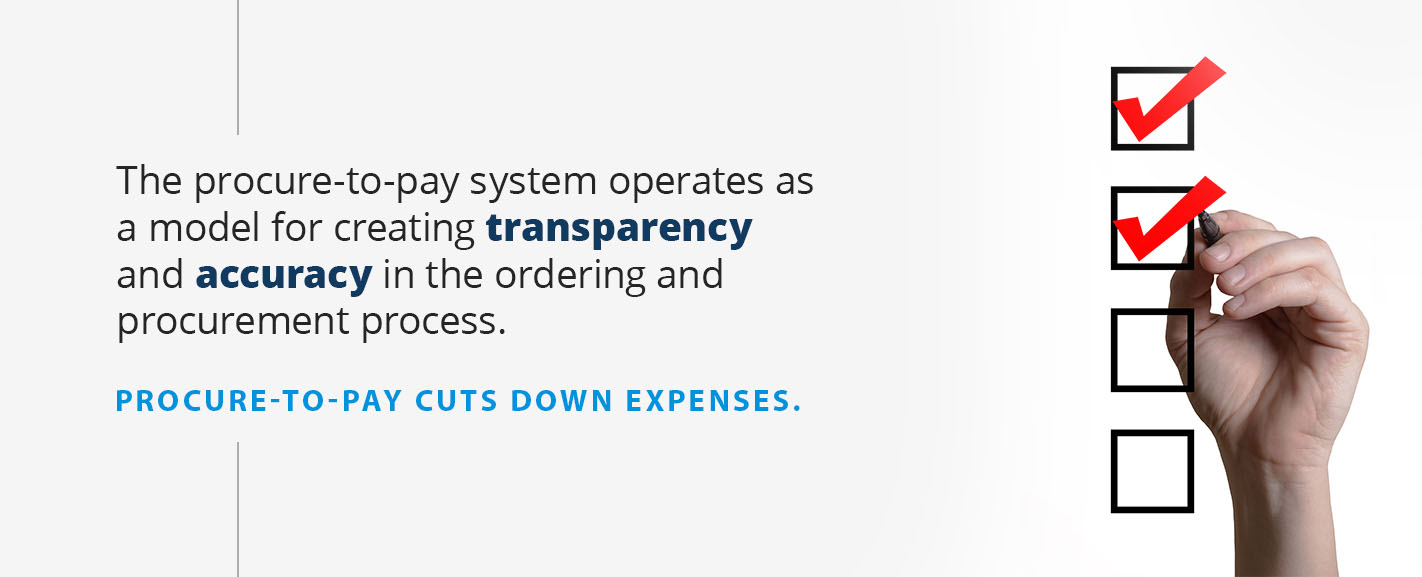 The main goals of the procure-to-pay process are:
Maximizing efficiency
Avoiding delays
Minimizing waste
The procure-to-pay system operates as a model for creating transparency and accuracy in the ordering and procurement process.
This process is repeatable and only works when you have a defined procedure and policy for acquiring the goods and services your business needs to operate. You need a clear chain-of-command when it comes to your organization's procure-to-pay system and a company policy or procedure for ordering and procuring goods and services.
Also, procure-to-pay only works with a proper flow of documents.
From requisition forms to purchase orders and invoices payable, a procure-to-pay process works to create a streamlined and organized flow of documents.
Documents that require proper signatures to authorize the ordering, purchasing and receiving of goods and services, for example, must follow company protocols and policies for spending money.
Procure-to-pay helps cut down on both direct and indirect expenses.
You can unlock a range of benefits by streamlining and organizing your procurement processes.
By using a procure-to-pay system, you'll maximize procurement efficiency and decrease waste. A well-defined procure-to-pay system provides excellent insight into the areas where money is spent and subsequently saved. The procure-to-pay process is critical to your business staying competitive and financially strong.
Procure-to-pay benefits include improvements in the ordering and procurement process across the following areas:
Selecting goods and services: Procure-to-pay involves issuing a requisition request, shopping for goods and making selections regarding the necessary goods and services needed.
Reviewing and placing orders: Before placing your order, review and check orders for accuracy. This step includes reviewing company policies and other contracts to ensure you comply with proper procurement procedures.
Receiving orders: Receiving an order and checking its accuracy are vital steps during the ordering and procurement process. Checking orders against original purchase requests is key to obtaining accurate orders and minimizing waste.
Order invoicing: Developing a system for receiving, filing, reconciling and paying invoices is where the "pay" in procure-to-pay comes in. Having an accurate and efficient method for paying invoices is crucial to business finances and effective operations.
Procure-to-pay works by breaking down these four procurement areas and creating an efficient and transparent method for ordering and paying for essential goods and services.
A procure-to-pay system offers a clearly defined procurement process that will make your business more profitable.
Some other notable benefits of procure-to-pay include:
Creating transparent and defined ordering and procurement processes
Increasing control over supply chain management
Enhancing vendor or supplier relationships with clearly defined agreements, contracts and parameters for ordering and purchasing
Improving negotiating power with suppliers and vendors due to accurate record-keeping and knowledge of price points
Establishing open and transparent communication between purchasing or procurement departments and accounts payable
Despite all the benefits of procure-to-pay, there are risks associated with the P2P system.
Procure-to-pay isn't always a concrete system, especially when it comes to procure-to-pay in the digital age.
When you have a lot of invoices to purchase, your business needs defined systems and procedures for managing and paying them. As procure-to-pay systems are in place to improve this flow, a breakdown in communication or the process will lead to disastrous results.
Likewise, if your company doesn't have the human infrastructure in place to support a procure-to-pay system, then your goal to build a successful system will uncover many more challenges. The success of a procure-to-pay system rests with the people responsible for carrying out its functions and performing the steps.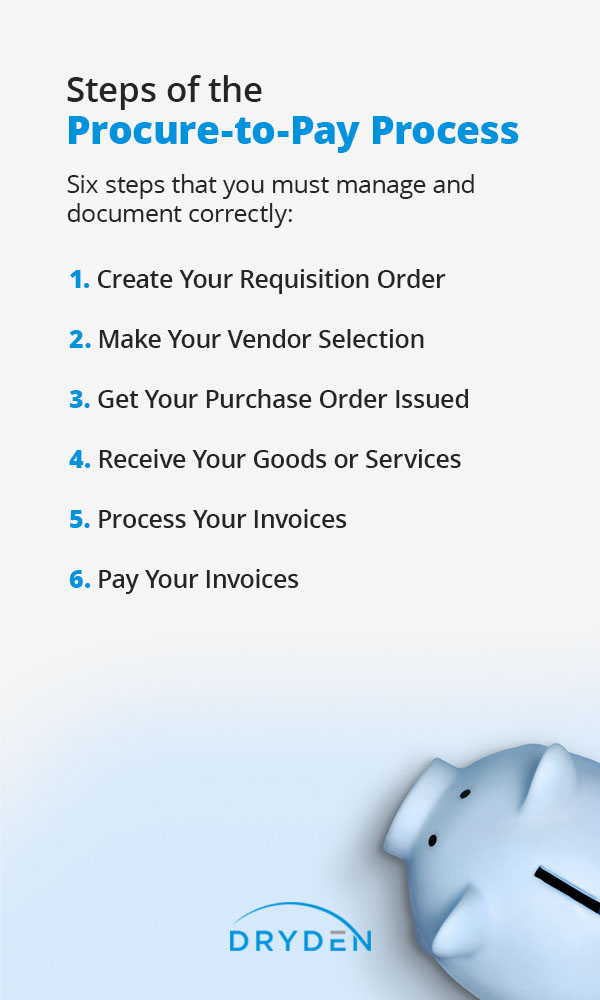 ---
Procure-to-pay offers businesses and procurement professionals a model for implementing a defined process for procuring and paying for the goods and services needed to operate your organization at a profit. Managing and organizing the proper flow of documents will ensure your P2P process works at maximum efficiency.
There are at least six steps to a procure-to-pay process that you must manage and document correctly:
A requisition order is created and placed. Identifying and requesting raw materials or services your company needs to conduct business plays an essential role in your organization's success and growth. This step includes creating a requisition order and getting it approved before moving forward with procurement.
The requisition order is the first important document created in the procure-to-pay process.
Selecting the right vendor or supplier to meet your needs is a non-negotiable step in this process.
Identifying vendors and suppliers with whom you have an established working relationship is vital to receiving the correct goods and services at the right price.
If you choose vendors and suppliers incapable of meeting your needs, then your entire business suffers. Selecting a vendor or supplier requires negotiations that manage the cost of goods and services.
Negotiating factors include future orders, discounts for ordering a large quantity or having the cost of shipping and transport included.
Keep in mind any contracts you may have with vendors or suppliers, and consult with those contacts when shopping. Remember that managing supplier contracts and other purchasing agreements are vital to managing your vendor accounts effectively and efficiently.
Soon after choosing a supplier, you'll create and issue a purchase order for the goods or services you need to procure.
The purchase order informs the selected vendor that you intend to purchase from them.
It outlines must-have information about the product or service getting bought, such as:
Price
Quantity
Type of product or service
Once a purchase order gets created, it'll need approval before the order gets placed.
The procure-to-pay process relies on accurate ordering for accounting purposes.
Generally, this step of the P2P process involves receiving the goods or services outlined in the purchase order.
Receiving your order is not the last step of the process, but it's a vital step to ensuring order accuracy for accounting purposes.
During this step, you'll acknowledge you received the goods or services and that they were delivered or performed accurately and promptly.
As a buyer, you'll want to inspect the goods or services to ensure the order meets the terms of your agreement with the vendor or supplier.
In this step, you'll receive and reconcile any invoices for goods received or services rendered from the vendor.
You need a clear and transparent process for handling and paying invoices.
Filing invoices with accounts payable and ensuring their proper flow is imperative to your procure-to-pay system and process. An optimal business accounting practice involves reviewing invoices to match them with purchase orders, receipts and contracts.
This step involves paying for the goods and services you've ordered, received and have since been correctly invoiced and billed.
Some vendors and suppliers will create credit accounts or offer deferred payments and payment plans for their customers. However, some require invoice payment in full.
Your contracts and relationships with various suppliers and vendors will determine payment terms and conditions. Also, paid invoices need appropriately filed and stored for future reference and record-keeping purposes.
Filing your paid invoices properly is necessary for many reasons, such as tracking expenses and writing items off during tax time.
Whether you and your team need to acquire raw materials for production or office supplies for operations, the procure-to-pay process offers you ways to optimize and synchronize your systems of accounting and procurement.
Keep in mind that ongoing monitoring and testing or auditing of a procure-to-pay system are also crucial to achieving optimal results. You can check your P2P efficiency and performance with a few key performance metrics.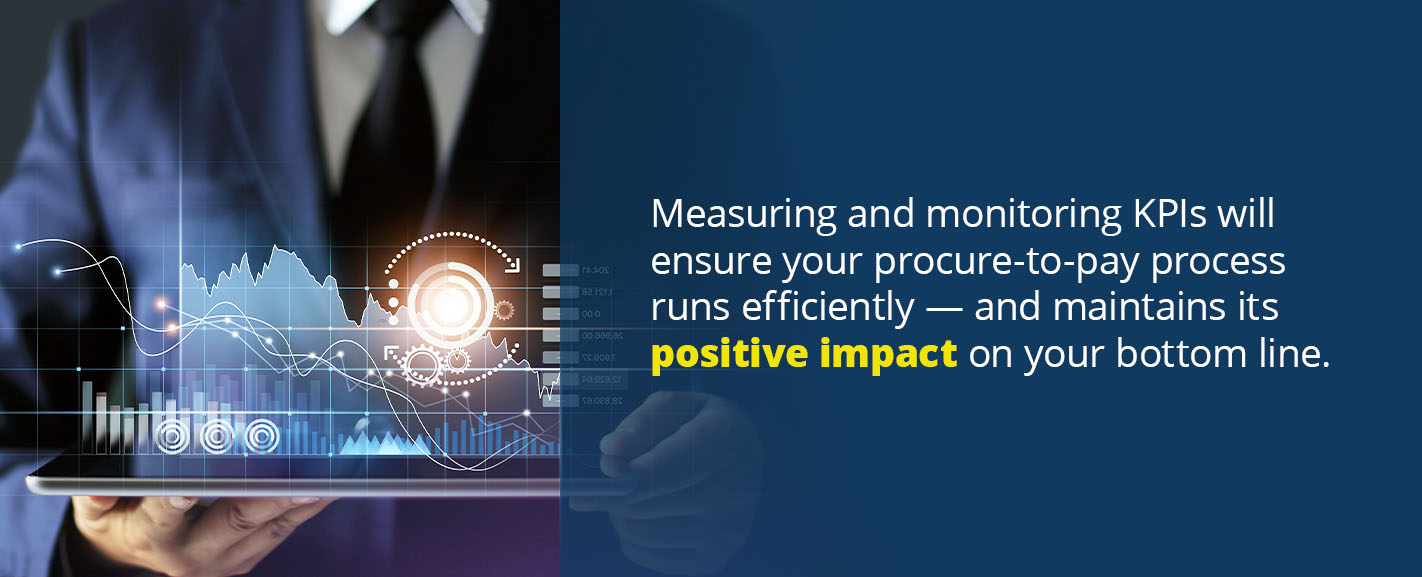 ---
Once you've implemented procure to pay, you need to monitor and measure different aspects of the system.
A well-built and implemented P2P process should provide a solid return on investment (ROI), and there are key performance indicators (KPIs) that will tell you if you're getting the most from your current process. Monitoring the correct KPIs will give you the insight you need to streamline and organize the P2P process.
Understanding and tracking the following KPIs, along with many others, will maximize your P2P process's efficiency and effectiveness:
Purchase order processing times: The time it takes to create, approve and process a purchase order is crucial to efficiently procure the necessary goods and services your business needs to function.
Purchase order processing costs: This KPI relates directly to the amount of time, labor hours, fees and taxes that are additional costs on top of the cost of the purchase order itself. Purchase order processing costs can get overlooked, but these expenses are a KPI in the P2P process.
Administrative and production lead times: This KPI tracks the time it takes for administrative tasks such as requesting, approving and receiving a purchase order. A solid P2P process also needs to track production lead times — or order fulfillment times. Typically, you'll want to aim for a lower lead time.
Invoice processing times: This KPI measures the time it takes for an invoice to get processed, approved and paid. Lower your invoice processing times as much as possible.
Invoice processing costs: Similar to the average cost of processing a purchase order, the average cost of processing an invoice considers all of the expenses associated with processing an invoice. These costs include the labor for receiving, paying and filing an invoice.
Days paid outstanding (DPO): DPO serves as a key indicator for measuring the average number of days it takes to pay an invoice in your accounts receivable department. It is a great KPI that shows how well your accounts payable department functions.
Measuring and monitoring KPIs will ensure your procure-to-pay process runs efficiently and effectively — and maintains its positive impact on your bottom line.
With the information you gather, you can develop new improvements to your P2P process.
You can also find and fix bottlenecks, which can increase the benefits of P2P even more. For example, your organization might partner with a procurement consulting firm to streamline your entire process and its ROI.
Creating a standardized process that measures specific KPIs is key to managing your supply chain and maximizing profits. The ability to measure the KPIs of your procure-to-pay process is nothing if you aren't sure what to do with the information you gather.
Understanding the best way to organize and manage your procure-to-pay process leads to sustainable success.
You want your P2P process to succeed, so there are some general best practices to consider for a successful procure-to-pay process in your business:
Establish a standardized procure-to-pay process: Create and rely on a set of guidelines and policies for procurement and invoicing. Your P2P process should feature four distinct components, which include a clear definition of duties, standardized training, policies outlining specific adherence to the rules and creating simplified processes with reduced complexity.
Promote teamwork: The entire procure-to-pay process centers around building relationships and integrations between your purchasing and accounting departments. Encouraging and promoting collaboration serves as a best practice because the relationships you establish and maintain with various suppliers and vendors are just as crucial to your procure-to-pay success as interdepartmental ones.
Set goals: Outline and measure achievable goals for your procure-to-pay processes. Identify what you'd like to achieve from your procurement process and make a plan to reach your goals. You'll want to coordinate with any other decision-makers in your organization when it comes to setting these goals. That way, everyone understands and shares the same vision for your P2P process.
Maximize visibility: Accomplishing this requires constant monitoring and auditing processes. Ensure easy control of your operations by creating a clear and transparent process. Procure-to-pay success relies on how easily your managers, purchasing agents and other stakeholders can access vital information throughout different steps of the P2P process.
With these best practices, you can establish a P2P process that optimizes your organization's procurement procedures while also growing its bottom line.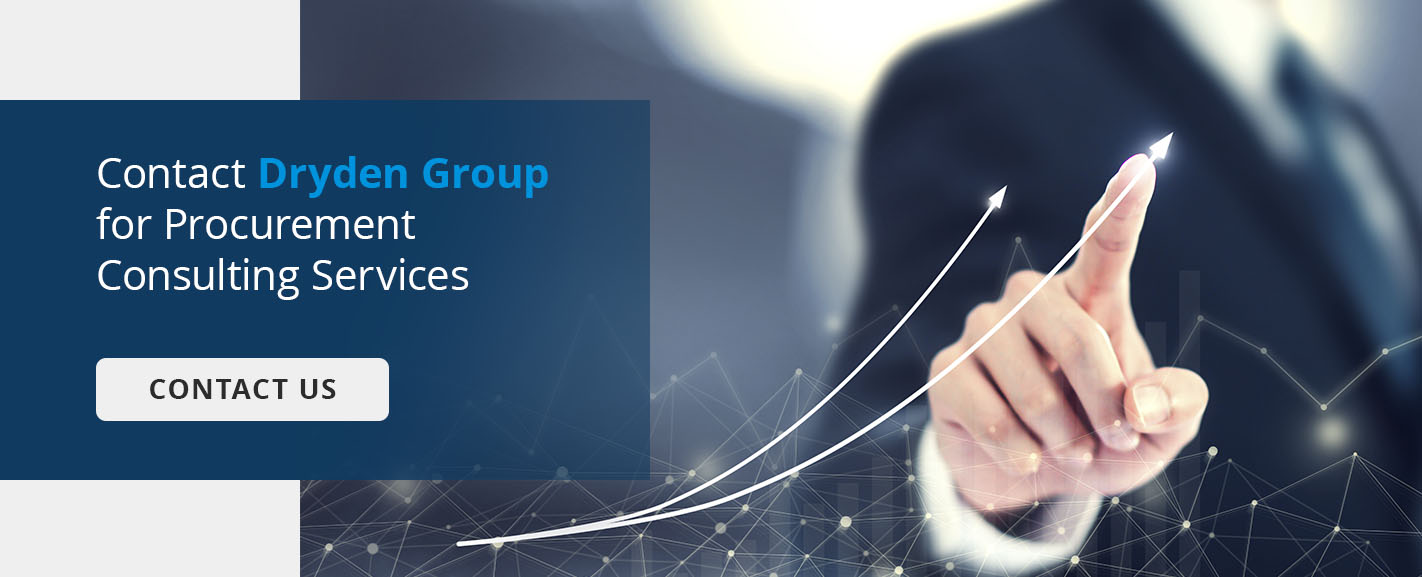 ---
Need to optimize your procurement process for maximum efficiency?
The Dryden Group offers procurement consulting and auditing services that maximize your profits and save your business money.
Cut costs by minimizing direct and indirect spending to boost your bottom line. Learn more about the ways Dryden can maximize the value of your procurement process. Contact the Dryden Group today to learn more about our procurement consulting services.